Bamboo is a fast-growing material that is renewable and easy to grow. It does not require chemicals or pesticides. Other benefits are that it absorbs greenhouse gases, insulates carbon dioxide from the environment and produces 35% more oxygen than its equivalent tree size.
Some believe that large-scale bamboo plantations can become areas designed to reduce CO2 in the atmosphere. It has the accessibility of growing anywhere because it's a hardy and durable plant that regardless of the conditions, being wetlands or higher elevations in the mountains will grow. A fun fact is that bamboo can be found in almost all regions of the world.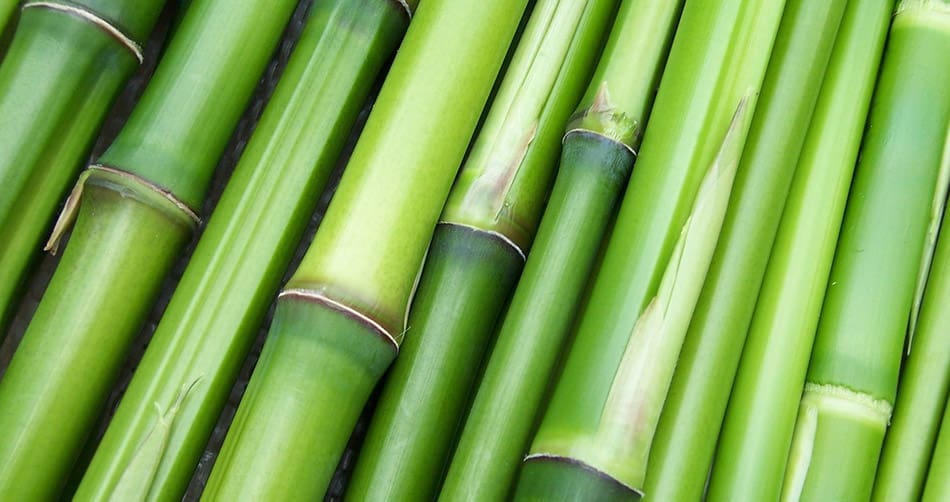 Different uses of bamboo:
Material for houses, schools and building: according to UNESCO, 70 hectares of bamboo produces enough to build 1000 bamboo houses.
Bridges and streets: In India, bamboo was used for road barriers. A bamboo bridge in China can support the weight of a 16-ton truck (32,000 Ib or 14,515 kg)
Medicine: In China, the ingredients of the black bamboo shoot help treat kidney disease. Bamboo leaves and roots have been used to treat venereal diseases.
Clothing: A textile option that is breathable, absorbs sweat and moisture, which will keep dry better than polyester fabric.
Furniture: Like beds, chairs and tables.
Food: bamboo shoots are mainly used in Asian cuisine. The antioxidant properties of bamboo skin prevents bacterial growth and serves as natural food preservatives.
Fuel: The entire bamboo plant can be used to produce charcoal, making it highly efficient and with limited waste.
Paper products: Bamboo combines with the fiber of sugarcane to produce a soft, durable, recyclable and biodegradable paper product.
Bamboo Capacities:
According to research, the tensile strength of bamboo is 28,000 pounds per square inch. That's more than steel, which measures 23,000 pounds per square inch. This force comes from the fibers that form the inner and outer skin of bamboo. The skin is waterproof because of the high silica content.
The structure of bamboo is like a tube with reinforced segments. This natural tubular design results in a lighter weight, longer lengths and protects against bending and breaking much better than a steel rod.
Bamboo is also a great insulator, which provides natural cooling and energy efficiency in a building.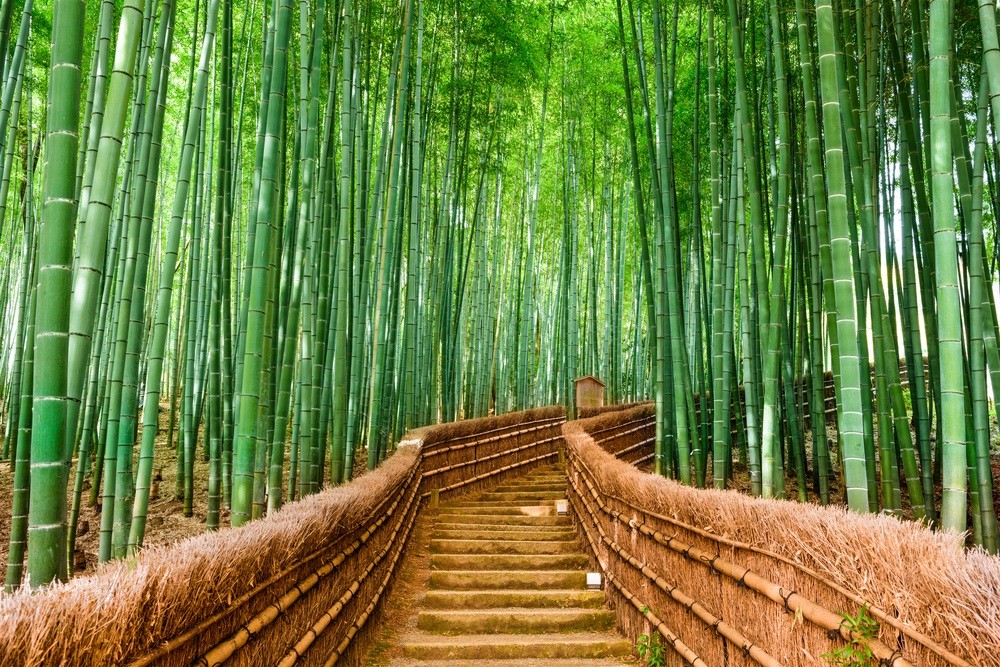 Two of the most popular bamboo species in the world are:
Bamboo Guadua in America:
It originates in the tropical forests of Central and South America. This type of bamboo prefers humid habitats of cloud forests and lowland rainforests, but it can withstand the cold weather. It grows up to 21 centimeters per day. In the first 5 to 6 months it can reach a maximum height of 30 meters. It is considered the strongest bamboo in the world with a large load capacity.
Bamboo Moso in Asia:
It comes from China. For the first 5 years, the bamboo shows no signs of growth. However it grows to a height of 70cm per day, even 120 cm. In 40 days, it can reach almost the height of 30m with a culm diameter of about 18 cm. It is the most valuable bamboo in Asia, it was used in the construction, paper, textile and wicker industries.
INBAR:
An international organization for Bamboo and Rattan (INBAR), which consists of 45 countries that promote the use of bamboo for environmentally sustainable development and green growth. Within its 2015-2030 strategic plan, it has been proposed to popularize it in different parameters: scaffolding material, substitute for plastic, paper or cloth and also charcoal.
The objectives of INBAR are:
Cooperation south – south
End poverty
Affordable and clean energy
Sustainable cities and communities
Sustainable consumption and production
Climate change
Life on earth
Global evaluation of bamboo and rattan
Sources:
ALDAMA, Zigor. Bamboo, the herb against poverty and the climate crisis in which no one (except China) thinks [online] El País (September 14, 2019) [accessed September 14, 2019] available by clicking here

The sustainable development goals [online] INBAR [accessed September 14, 2019] available by clicking here
TROPA, Sabine. Bamboo as a sustainable building material [online] The Happy Bamboo. (March 23, 2019) [accessed September 14, 2019] available by clicking here
Why is Bamboo a Sustainable Material? [online] Household Wonders [accessed September 14, 2019] available by clicking here