The concept remotes back to the late 30s, once a concept linked to science fiction. Patented first by Stanley Hart White in 1938 but Patrick Blanc, was the one who generated an impact after creating one of the most famous green walls at the Musee du Quai Branley in Paris, named the godfather of the green walls, generating a revolution in sustainable architecture.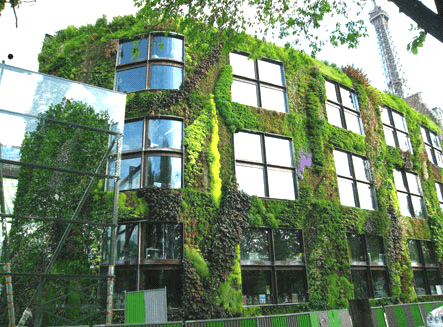 They are panels of plants, which grow vertically using hydroponics in structures that are attached to the wall or standing. They are also referred to as vertical gardens, green walls, living walls or ecowalls.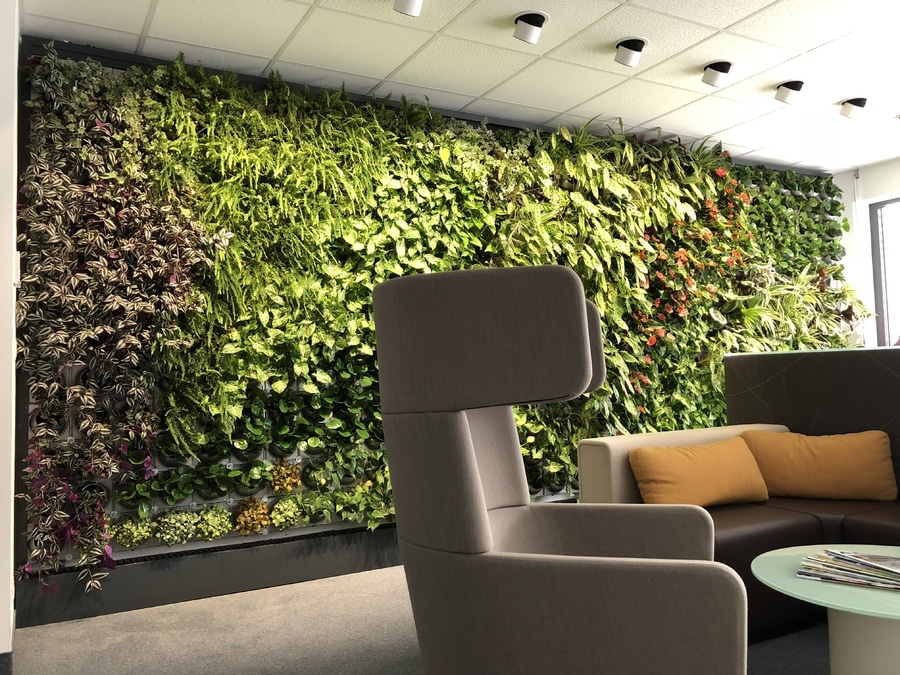 They have a structure divided into sections where the plants or flowers are placed. Depending on where they are located, hidden pipes can be installed which provide a mechanism for self-irrigation or the need for human intervention.
Plants naturally absorb carbon dioxide and generate clean oxygen. Green walls also help muffle sounds and create benefits connected to a biophilic design, which is the concept that people work better and feel better when they have access to nature.
Because of the cities expanding, pollution increases, the green walls help reduce this pollution, generating health benefits. Additionally they help boost creativity and reduce pessimism.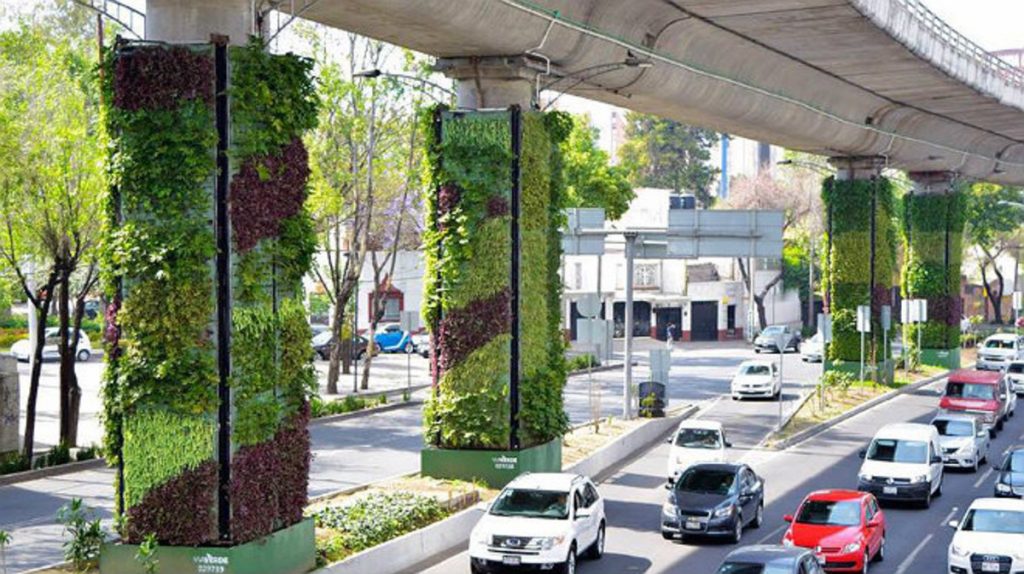 Two types of categories: green façades and living walls.
Green façades: are wall systems where climbing plants or cascading vines are trained to cover specially designed supporting structures. Plant materials can be rooted at the base of the structure, in intermediate planters or on the roof. Green façades can be attached to existing walls or built as freestanding structures.
Living walls: they are composed of pre-vegetated panels or integrated fabric systems that are fixed to a structural wall or frame. This system supports a great diversity of species such as groundcover, ferns, low shrubs, perennial flowers and edible plants. They work well in full sun, shade and interior applications. They can also be used in both tropical and temperate locations.
Some example projects:
Santalaia Building, Bogotá
With more than 115,000 plants throughout its façade, it also has a vertical garden of more than 3,117 square meters.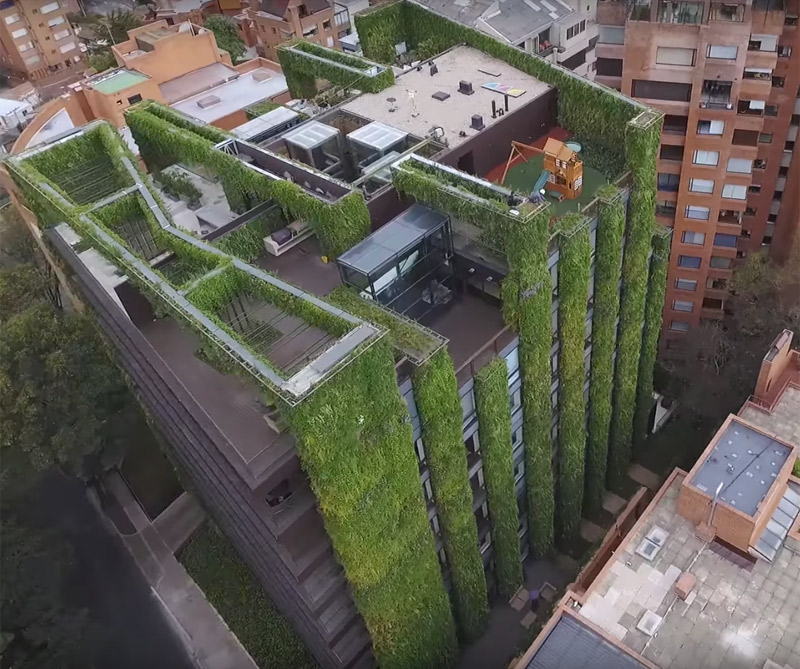 Rosewood Tower, Brazil.
Designed by Jean Nouvel, a hotel covered with plants for the historical district of São Paulo.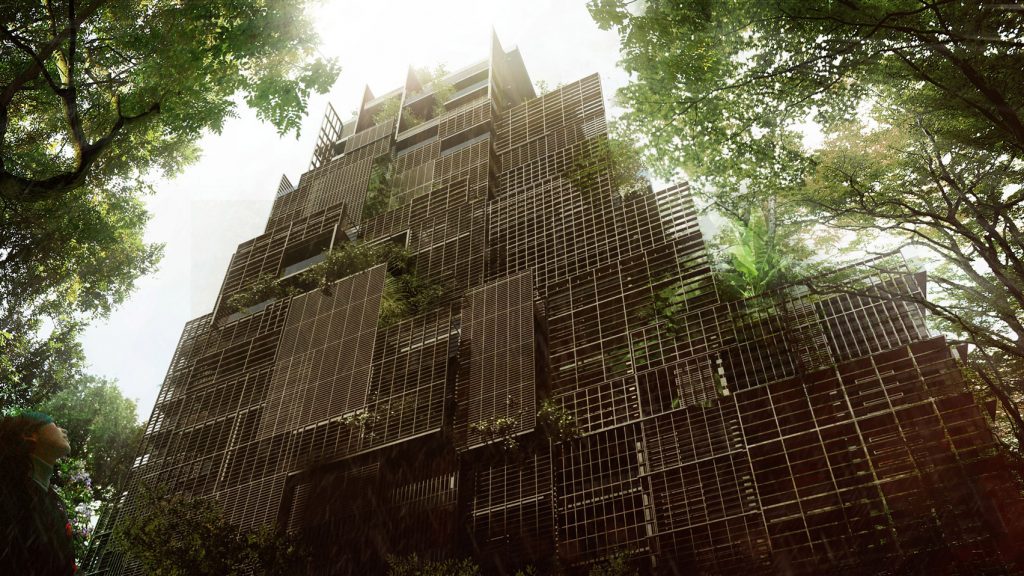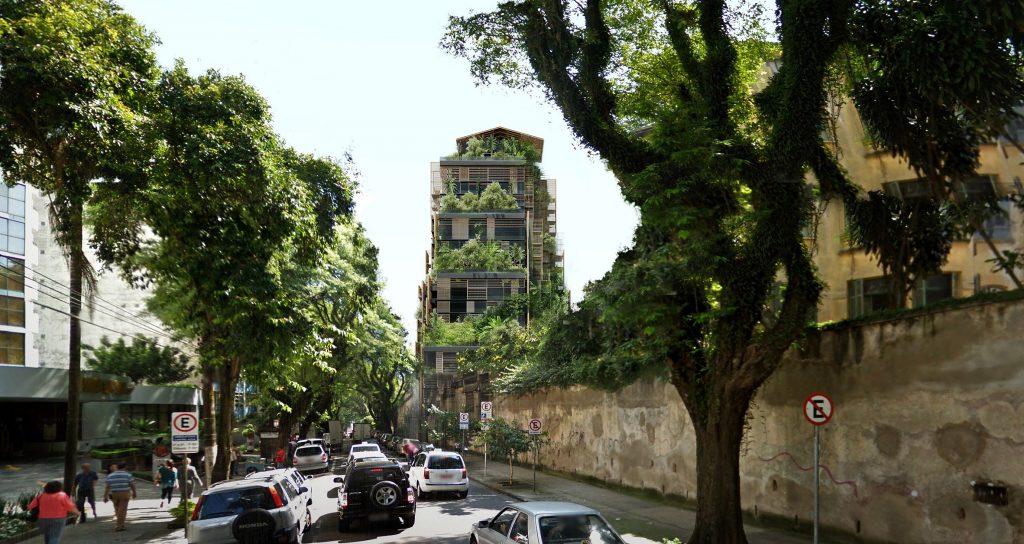 The oasis of Aboukir, France.
Made by Patrick Blanc. Vertical garden made of 7600 plants that grow on the side of this five-story Parisian block.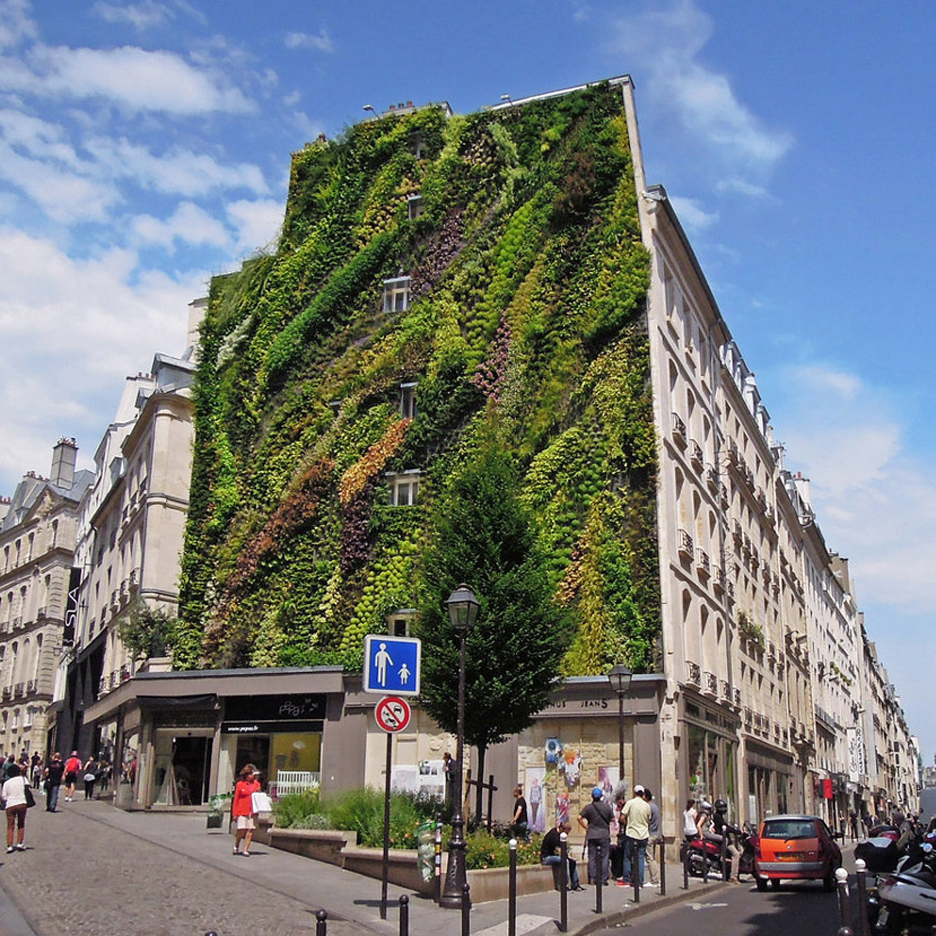 East Village, Lebanon.
By Jean Marc Bonfils, a vertical garden that contrasts with traditional wood and stone cladding on the facades of this apartment block and art gallery in Beirut, inspired by an adjacent garden that is no longer accessible to the public.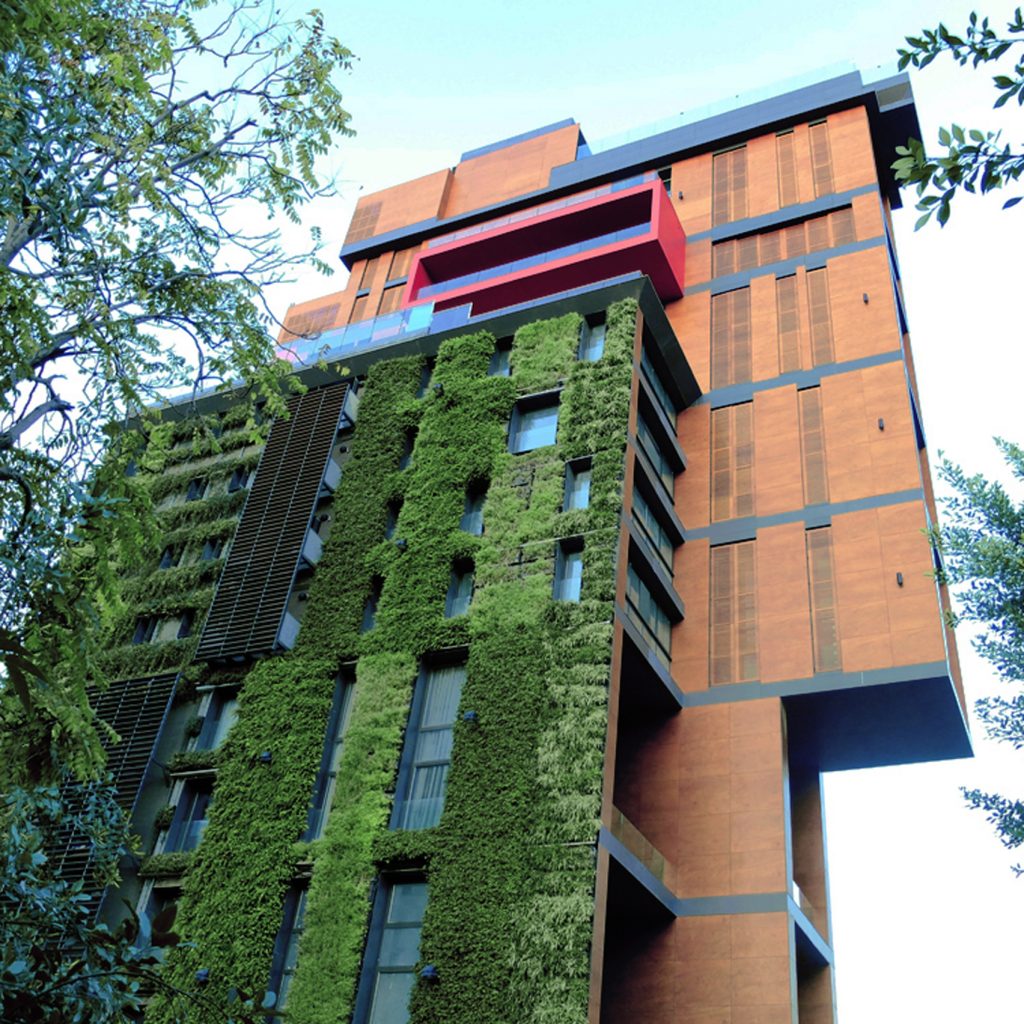 Sources