Designed by English architect, Thomas Heatherwick.
Its construction began in April 2017 and was inaugurated in March 2019.
A cost of 200 million dollars, with an elevation of more than 45 meters and formed by 154 flights of stairs that connect 80 landings. It also has 2,500 steps, which is equivalent to 16 levels.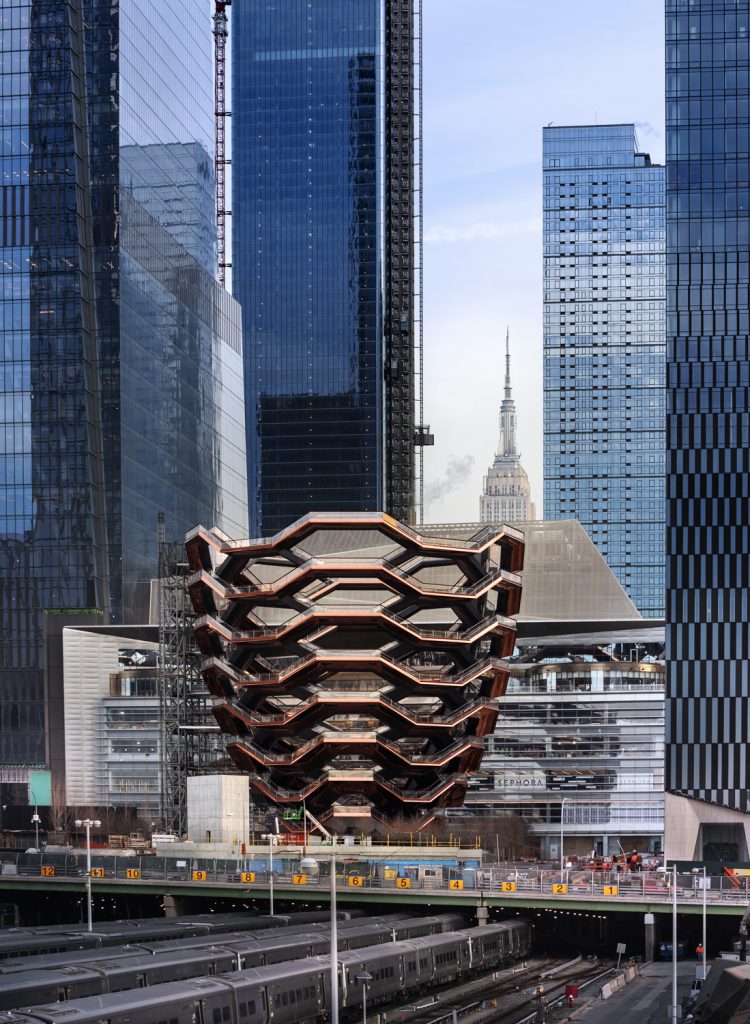 «People often ask us, what is this for? Is it an observation platform? Where are you looking? – «It is not a building, it is not a sculpture, it is not a work of art and, nevertheless, it has scale and relevance for all those typologies … In a way, we are thinking of this as a piece of furniture. Its continuous use will evolve, very naturally, «said group leader Heatherwick Studio and partner Stuart Wood.
Heatherwick's study made reference to three-dimensional public spaces such as the Plaza de España in Rome, when generating ideas for the project.
It was strongly influenced by the stairs of Rajasthan (India).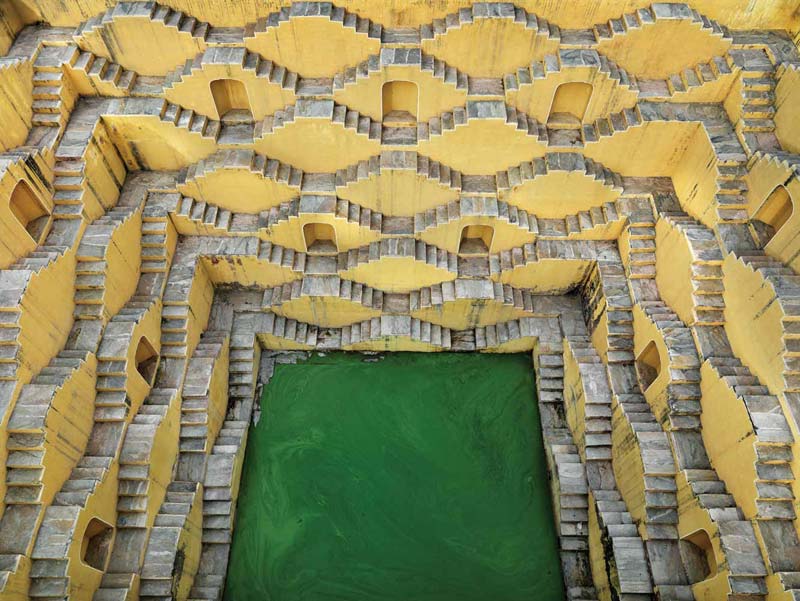 Heatherwick in an interview said that the design of «Vessel» was created from a childhood experience where they fell in love with an old weft of wooden stairs outside a local building.
It is covered in copper-colored steel panels to give it a warmer tone while reflecting everything around it.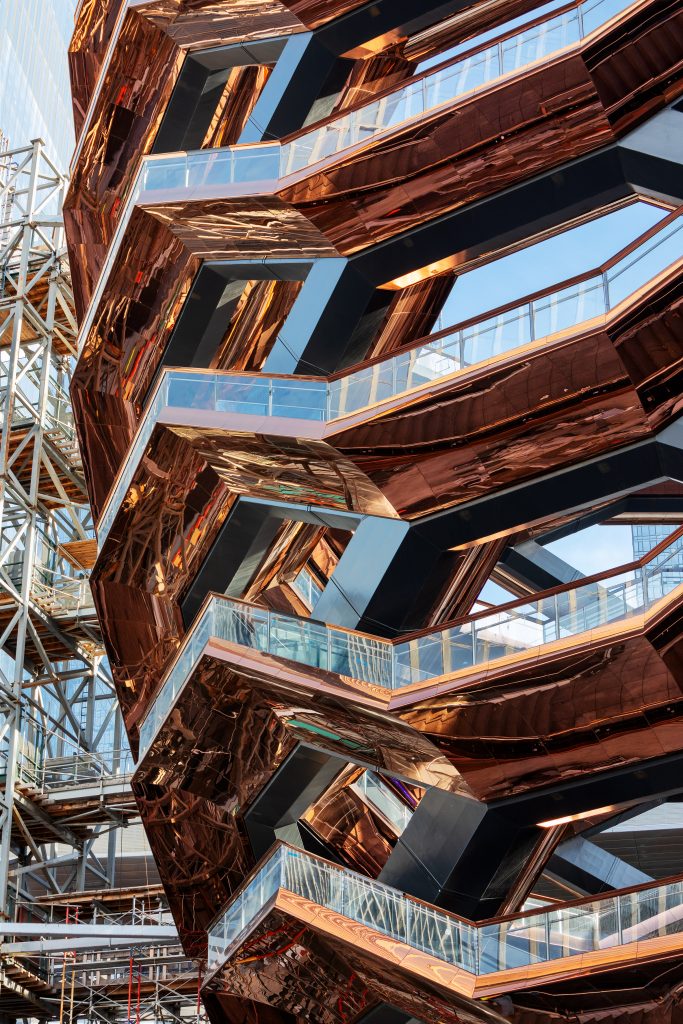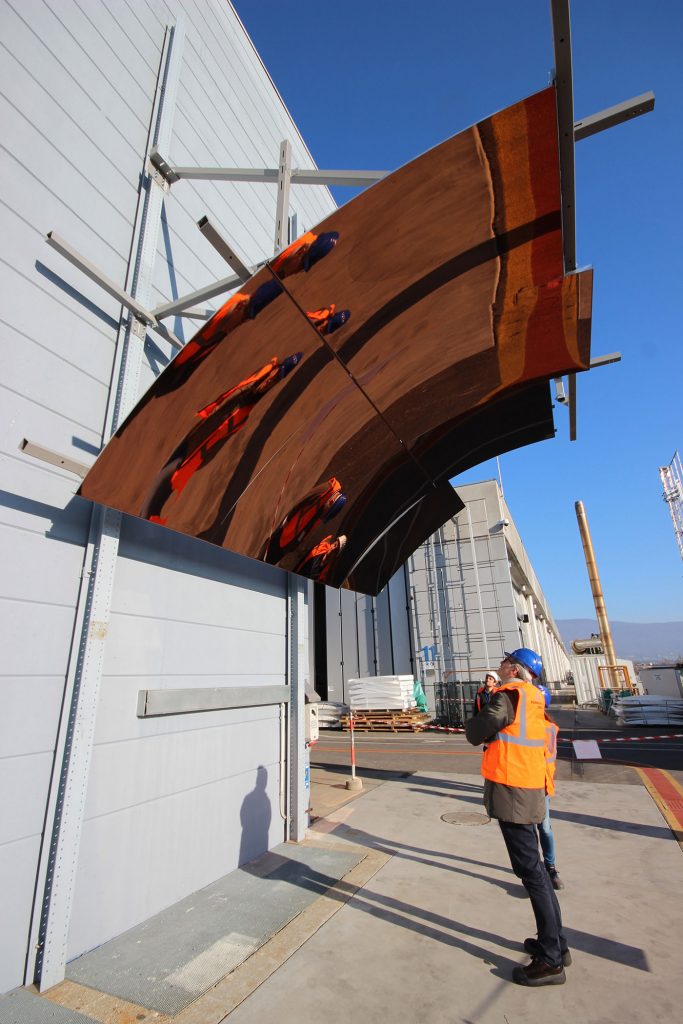 Work team: Charlotte Bovis, Einar Blixhavn, Antoine Van Erp, Felipe Escudero, Thomas Farmer, Steven Howson, Jessica In, Nilufer Kocabas, Panagiota Kotsovinou, Barbara Lavickova, Alexander Laing, Elli Liverakou, Pippa Murphy, Luke Plumbley, Ivan Ucros Polley, Daniel Portilla, Jeff Powers, Matthew Pratt, Peter Romvári, Ville Saarikoski, Takashi Tsurumaki.
Additional photos: