Presenting projects that took civil engineering to another level in regards to development and capacity.
Millau Viaduct
Location: France
Maximum Height: 343 meters above the Tarn River
Length: 2460m
Width: 323 m
Weight: 36,000 tons
3,000 people worked on the project
Cost: 400 million euros
16 lanes, 10 thousand to 25 thousand vehicles cross the brigde every day.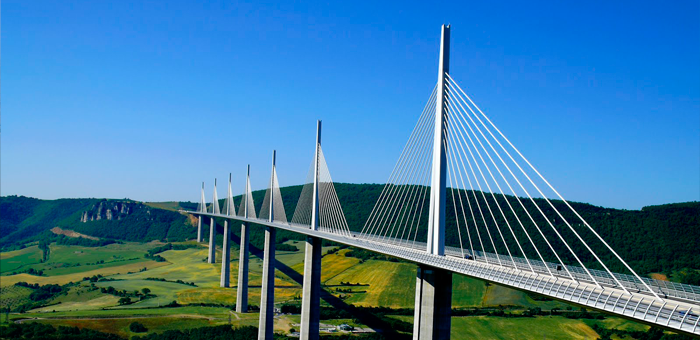 The Three Gorges Dam
Largest hydroelectric plant in the world in size and capacity.
Location: China
Height: 185m located on the Yangtze River
Length: 2309m
Installed power: 22 500 MW
Ability to handle ships of up to 3000 tons.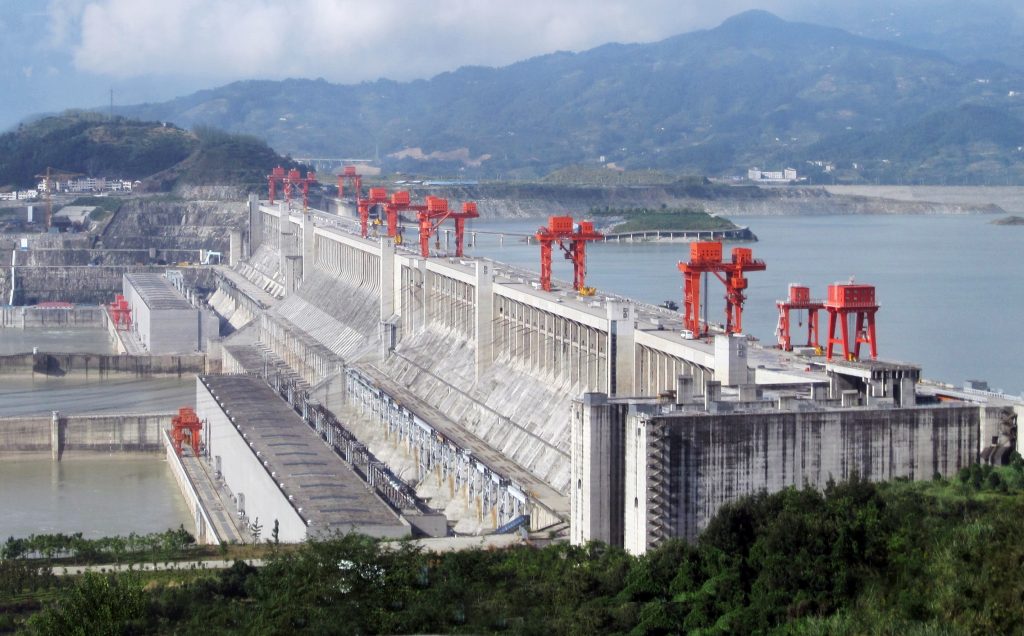 Canal Bridge of Magdeburg
Navigable aqueduct
Location: Germany
Height: 8,15m on the Elbe River, connecting the Elba-Havel canal with the Mittelland canal.
Length: 918m
Canal width: 34m
Cost: 500 million euros
Duration of construction: 6 years
Built with about 68,000 m3 of concrete and 24,000 metric tons of steel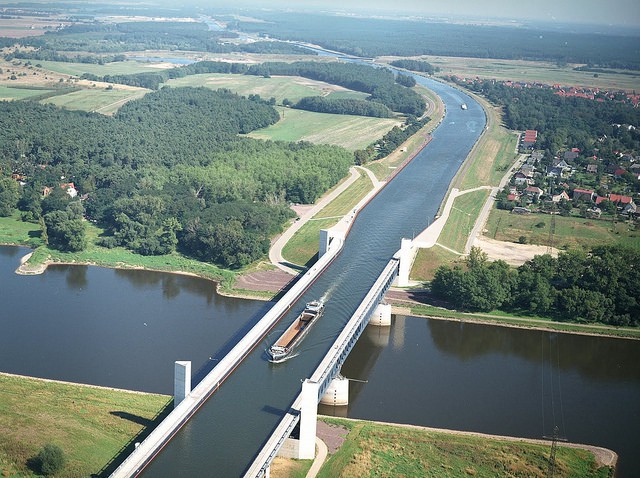 Vasco da Gama bridge
Second longest bridge in Europe.
Location: Portugal
Length: 12.3 kilometers (0.8 km of main bridge and 11.5 of viaducts) over the Tagus River, connecting Montijo and Sacavem.
Width: 30m
Construction duration: 18 months
3,300 workers
Itaipu Dam
The largest producer of energy on the planet with 103,098,366 MWh produced in 2016. It is also the dam with the highest cumulative production, with 2.5 billion MWh
Location: Binational dam of Paraguay and Brazil.
Height: 196m above the Paraná River
Generation of powwer of electrohydraulic of 14,000 MW
20 turbines, generators of 700 MW
Cost: 36 billion dollars
Thick wall made of concrete, rock and earth.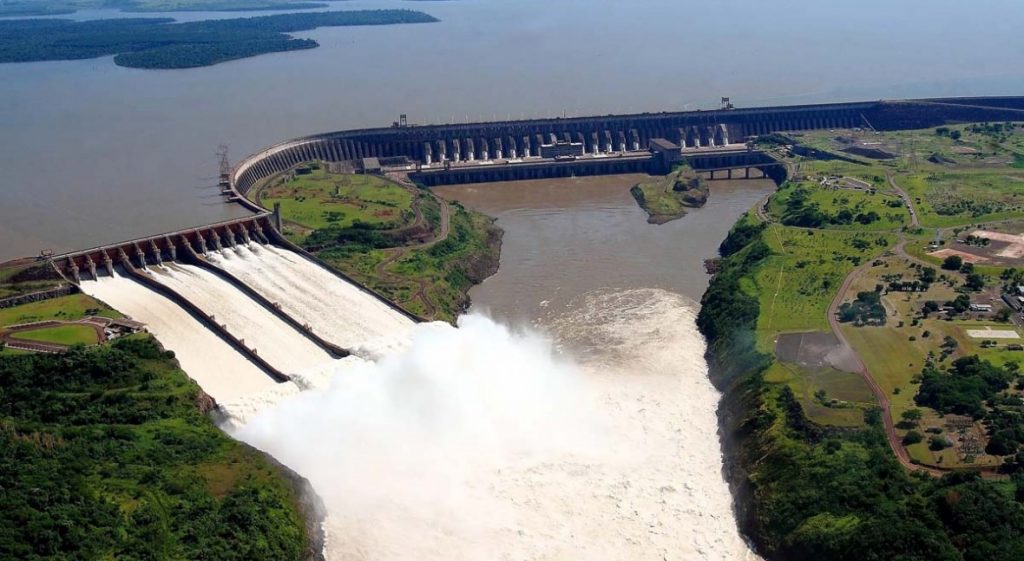 Russki Island Bridge
Cable-stayed bridge with the largest span in the world. It crosses the Eastern Bosphorus, connecting the Island of Russki with Vladivostok.
Location: Russia
Total length: 1885,53 m
Width: 29,5 m
Cost: 1.1 billion dollars
Capacity: 50,000 vehicles per day.